I'm busy working on my blog posts. Watch this space!
Please reload
Anderson .Paak Gives Fans a Reason to Dance
With what seemed like the heavens opening up to allow a torrential downpour unlike any other (yes we get rain in Arizona), fans still came out in droves to see Anderson .Paak & The Free Nationals on August 2nd, 2016 at Livewire in Scottsdale, Arizona. 
The soggy patrons came in at a slow trickle as the rains continued to pour when the doors opened around 6pm. Pomo (DJ/Producer), the opening artist came on at 7pm and woke the crowd up with an eclectic mix of synth heavy remixes of popular songs and a spatter of originals showcasing his producing skills.   
Next on the musical menu was Little Simz, who came out and spit straight fire on the microphone from the get go and continued to do so for about 35 minutes. She played with beats the way a cat plays with a mouse after killing it, showing complete control of the lyrics she penned. Her album, A Curious Tale of Trials + Persons (2015) is a definite must listen to if this is the first time you are seeing her name. 

At around 9pm the lights dimmed and Callum Connor, aka Lo_Def (DJ of the Free Nationals) came out and warmed the crowd up once again; as if they weren't already excited. About ten minutes and 1000 burned calories later from jumping around, Anderson .Paak slowly walked on stage wearing an over coat that would make Gandalf proud. Upon seeing the awaited artist, the crowd shouted while simultaneously reaching into their pockets, pulling out their phones like the excalibur from the stone.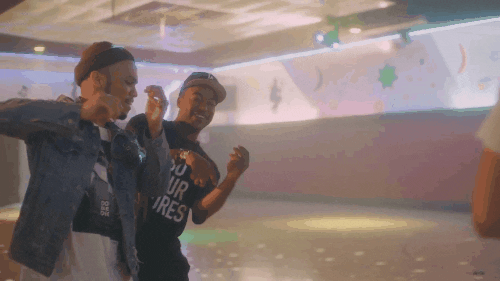 The opening beat was very reminiscent of the Inspector Gadget Theme, but from the jump, it was apparent the Oxnard, CA native demonstrated that he had enough energy to perform a three hour show(Opener, "Bubblin-Unreleased."). Following the intro, the rest of the Free Nationals (Bassist - Kelsey Gonzalez and Guitarist - Jose Rios) ran out and joined Anderson on the trap heavy, lyrically adventerous, "Milk N' Honey," off of his 2014 debut album, Venice.

Early on in the show, cruising through tracks off of the recently released (2016) Malibu,  Anderson .Paak and the Free Nationals differentiated themselves from other hip-hop shows by actually showcasing live instruments, opposed to just pressing a button and mumbling over a blaring vocal track. Off topic, I don't care how "lit" you say the show was, isn't that basically lip-syncing?
Oddly, this was my second time seeing Anderson .Paak, with the first time being in December 2014, as he opened up for Jhene Aiko on her Souled Out tour. As an unbiased journalist, I can tell you the first time I saw Mr.Paak, I didn't enjoy it. There was just something that didn't resonate with me, which makes me appreciate how far he has come, as well as how much his sound has developed. 
A drummer since the days of his youth, .Paak showed his skills with the sticks early on in the show while drumming, singing and rapping at the same time. It didn't feel forced, like Bruno Mars at the Superbowl, rather, it made the show all the more entertaining and showing just how talented Anderson .Paak is.
Following three encores, (yes I said three) Anderson .Paak and the Free Nationals called it a night. Even then, .Paak could be seen in his tour bus after the show dancing around, showcasing his endless energy. 
If this is your first time hearing about Anderson .Paak and the Free Nationals, you're in for a treat. The music is nothing short of a good time and aimed to only promote good vibes. The next time Anderson .Paak and the Free Nationals make their way to your city, definitely give them a chance. 


Please reload